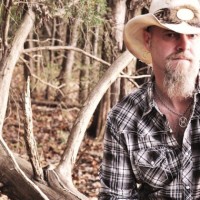 The trial for the bar owner accused of murdering country singer Wayne Mills has been pushed back nearly five months.
Chris Ferrell is being accused of second degree murder after shooting and killing Mills at around 5AM on Nov. 23, 2013 at the Pit and Barrel, a bar he owned in downtown Nashville. Early reports claimed he shot Mills during an argument that started because the singer was smoking in the non-smoking section of the bar, but Ferrell has said that he acted in self-defense after Mills tried to rob and kill him. There were no witnesses to the shooting.
Mills' autopsy found that he was shot once in the back of the head, and not at close range. He also suffered two broken ribs, cuts on his forehead, temple and scalp, and bruises on his arms, chest, forearms, left thigh and right knee. Ferrell turned himself in to police on Dec. 6, and was released after posting $125,000 bond. A private investigator Ferrell hired later discovered a bullet lodged in the wall of the bar that police missed during their initial investigation, which helped persuade a judge to cut his bond in half.
Ferrell's trial was scheduled to begin on Nov. 17, 2014, but has been postponed until March 2, 2015. The new trial date does not necessarily reflect any changes in the facts of the trial.
"It could be the the defendant's attorney, it could be the District Attorney, it could be the judge. It could just be scheduling for that date," a court representative tells Saving Country Music.
Ferrell remains free on bond until the trial begins.